Gimara is a solution provider that makes digital employment solutions for working life.
We conduct research on digital employment services and developed in-depth expertise in digital educational models and service, immigrant training to working life and Finnish for special purposes in companies.
We provide services such as Strategy & Organization, Research & Development, Globalization, Operations Management, Integration, Model Designs, Digitalization, Accessible Learning​ Models, ​Work, Language Training and Business Language.
Gimara believes that equal, quality & accessible learning belongs to everyone. The education for all irrespective to origin, race, culture and native language. Social inclusion is our passion.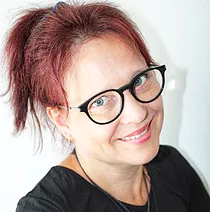 CEO, Accessible Learning
Marja is the founder and owner of Gimara. She also works part-time at LAB University of Applied Sciences as a research, development and innovation specialist. Her main areas of interest are interaction and accessibility in online solutions, creative and proactive problem solving, social inclusion and entrepreneurial thinking. She has considerable experience in integration training, online language teaching, team building, pedagogy, methodology and new product development. She has a particular passion for producing new types of educational innovations that promote social inclusion and educational equality in the world, especially in third countries. She specializes in producing technological educational innovations for international operating environments. Research is an important part of producing high-quality educational innovation ideas.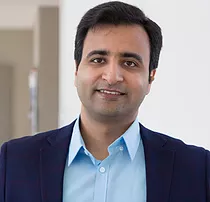 Research and Development
Afnan works as a business developer and RDI Specialist at Gimara since 2016. He is also working as an RDI Specialist at LAB University of Applied Sciences and holds the position of coach and company coordinator at Arffman (Barona). He has Post-Doc from Sweden and PhD in Product Development and Innovations from Finland. He also holds a Bachelor's degree in Pharmaceutical Science from the University of Punjab majoring in production. Afnan is able to take a holistic approach in innovating throughout the lifecycle of any product and service development. He is able to understand the market needs and develop a product that the market wants.
Kseniia Afanaseva
Online Teaching
Ksenia is a specialist teacher of Finnish and Russian language at Gimara since 2016. She also works as team coordinator at Arffman Finland's Suomi-Hub -team. Suomi-Hubi is the design developed by Gimara. Kseniia has a strong grip on pedagogical methods and delivering online lectures. She has the ability to prepare interactive materials to engage students to learn the language.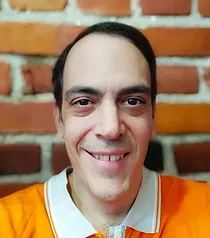 IT-Specialist and Entrepreneur
Olivier is a certified IT-specialist and entrepreneur from Switzerland with a multicultural background: Swiss father, Austrian mother and almost two decades of a lifetime spent in northern Italy. He's passionate about all things visual, the spoken and written language and the science behind interpersonal communication.
A former staff of the Swiss Parliamentary Services, he trained and advised members of the parliament in all IT and security related matters – in German, French and Italian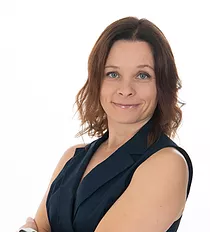 Integration and employment specialist
Raisa is another founder of Gimara. Besides Gimara, she has made a vague career in immigrants' employability and integration services such as Verkkokoto and Suomi-hubi. Raisa has more than 15 years of experience as a Finnish language teacher and she has always questioned the main-stream methods in language learning. She has lived almost a decade abroad, in other words in a second language setting (Chinese, English and Swedish) which has impacted on her ideas what skills people need to acquire in order to reach a successful inclusion to the society and how these skills should be taught. Currently she is working on her dissertation in Oulu Business school about cross-sectoral innovation, inter-organizational learning and innovation value capture in the field of immigrants' employment services. Raisa wishes to #liveasyoupreach and do #nothingformewithoutme aiming to reform immigrants' employment, integration and language learning services in Nordics – and doing so by employing immigrants.
Chinese Language Teacher
She has been teaching Mandarin Chinese for over 10 years. Since completing her MA for teaching Chinese as a second language, she has been teaching in universities, secondary schools and language schools in China, Taiwan, Germany and the UK. Besides sharing her own language and culture with the world, she is also passionate about learning other languages. She speaks Mandarin, English, German and she is learning French and Spanish. They have not only helped her in her career, but also open her mind to the wider world. Meeting different cultures and people are the most exciting experiences for her. She has joined Gimara to be part of a forward-thinking concept of language teaching, an educational ethos to which she adheres.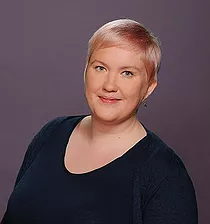 Online Learning Specialist
an online teacher training specialist at Gimara. She also works as an Online Learning Specialist at the University of Turku. Her primary areas of expertise are online education, distance working & learning, the Finnish language, communications, integration and career counselling. She is also a PhD candidate in computer science at the University of Turku.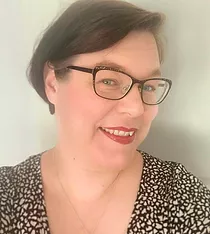 Anna-Leena Atkinson, BA
Career Coach
Specialist in Integration and Career Counselling, personal coach, and developer of multicultural teams at Gimara. She is working as a client manager at Arffman Finland, leading a team of language teachers and career coaches. Her areas of expertise and interest include multilingual communication and plain language, identification of competence and preparation for working life. She is also experienced in online education and tutoring.